Contact Me
Request a phone call to schedule a free in-home visit from one of our Energy Management Consultants and get a free quote. We'll call you within 24 hours to confirm.

No Surprises Guarantee
The price we quote is the price you pay. Our No Surprises Guarantee protects you from any additional installation costs of your heating and cooling system.
"We Bring the Heat to the Ice"
As proud sponsors of the Oshawa Generals since 2010, Enercare and our franchisee partner, Perry Mechanical Inc., are committed to keeping our players cool off the ice – so they can bring the heat on to the ice. Our partnership has been the perfect fit right from the beginning and we are excited to continue this relationship with one of the most prestigious and generous organizations in the Canadian Hockey League.
We Share a Common 'Goal'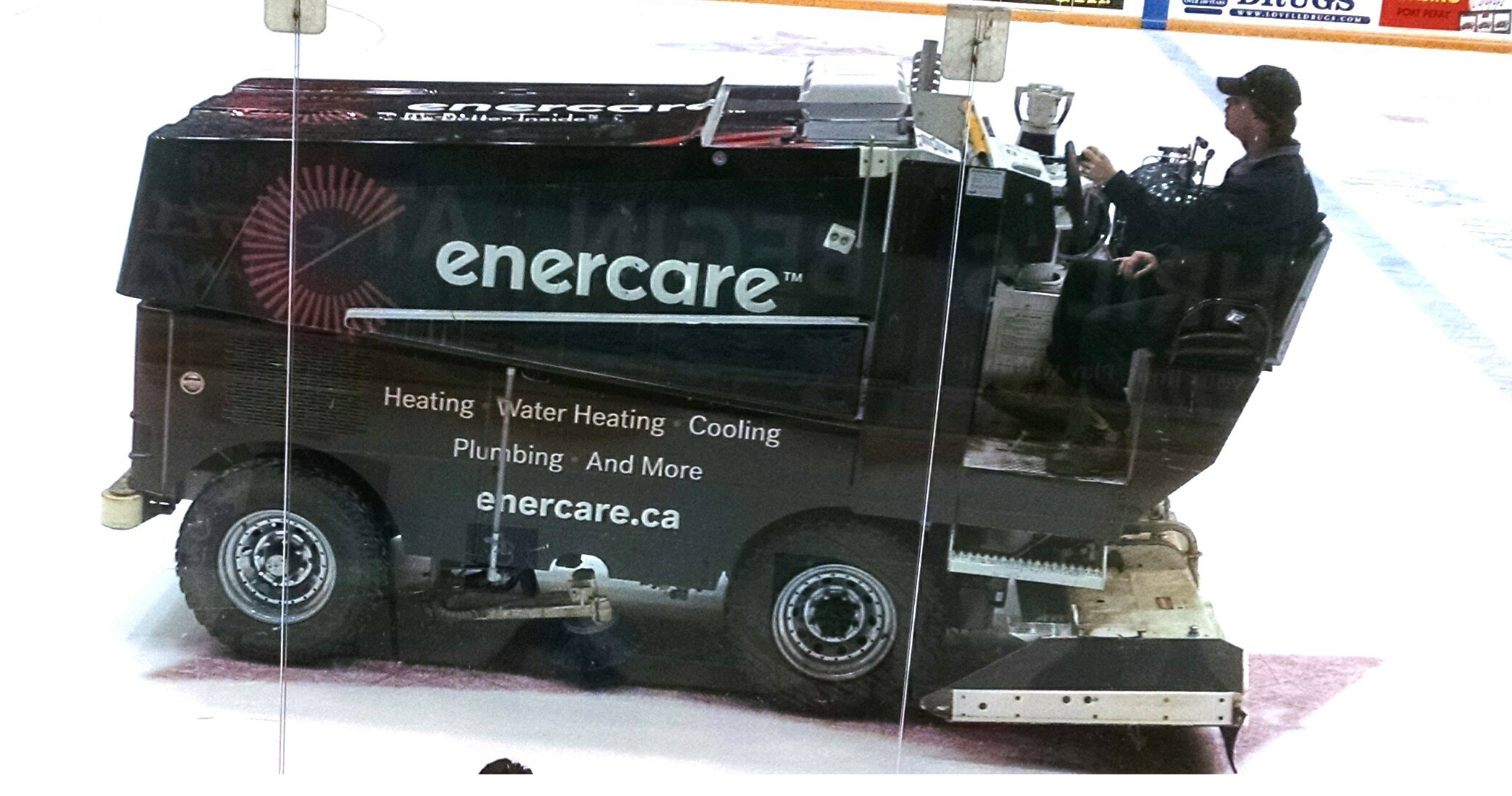 For over 75 years, the Oshawa Generals have represented the Durham Region and giving back to their community has continued to be a priority. Enercare and Perry Mechanical Inc. share the same goal as we are dedicated to bringing the best services to Oshawa and the surrounding areas to support the community we know and love. Our responsibility of serving our communities and providing a healthy home to the residents of Durham Region is something we continue to be proud of.
Throughout our 7+ year partnership with the Oshawa Generals, we have contributed to community outreach programs such as the Adopt-A-School initiative, a program designed to give local businesses the chance to get directly involved in an important program in the Durham Region.
ADOPT-A-SCHOOL Program
The Adopt-A-School Program is an ongoing outreach program for the Oshawa community and a chance for us to get involved by donating to elementary school programs. The focus is on building lasting connections with students and their families by rewarding excellence in academics, athletics and extracurricular activities with exclusive Oshawa Generals season tickets.
Throughout the season, the Oshawa Generals take part in school assemblies, hockey practices, community festivals, events, class readings and local hospital visits, providing a positive role model and inspiration for Oshawa students that look up to these players.
Giving back to the communities we live and work in is an ongoing commitment and a rewarding experience for everyone involved. We do this because we Enercare.
Heating FAQs
The average price range of a typical new natural gas or propane high-efficiency furnace in Ontario ranges from $3,500 to $6,000. This price includes standard installation from a fully-insured, licensed company, at least a one year warranty and all required licenses for installation.
The cost of a new furnace is dependent on four factors:
Environmental choices, including energy efficiency, humidification, air filtration sizes (which are dependent on allergies or other sensitivities), and comfort-enhancing options.
Personal choices including extended warranties, maintenance plans and guarantees.
Technical requirements including the size of the home, floor plan, number of stories, existing ductwork and BTU load.
Code requirements including safety, licensing and building code requirements.
To get an accurate, no-surprises, no-obligation quote, contact us at 1-855-619-7701
The average lifecycle of a furnace is 15 years, but age is not the only factor to consider. Other reasons to replace your furnace include safety, frequency of breakdowns, quality of installation and improper sizing.
Every home is unique and a number of factors impact the furnace size needed, including the size and age of your home, air flow, how many windows your home has, insulation, and specific homeowner requirements. To make sure you get the furnace size that best suits your needs, it's crucial to have a professional visit your home to complete an evaluation to calculate heat loss and air flow. Incorrect sizing of a furnace may cause a shortened life of the equipment, higher utility costs and diminished comfort because your home is not warming up correctly.
We have five guarantees - Home Comfort Guarantee, No Surprises Guarantee, No Lemon Guarantee, Environmental Focus Guarantee and Property Protection and Client Respect Guarantee. 
We recommend that you change or clean your furnace filter every one-to-three months.
If the humidity in your home is lower than 30 percent on a hygrometer it is recommended that you consider a humidifier. Health Canada recommends a home's relative humidity should be between 30 to 55 percent in the winter. Most homes require a humidifier in Canada due to the dry air created by our cold climate.
A natural gas or propane high-efficiency furnace will start up when an attached thermostat senses that the temperature has dropped below a preset level.
Before the furnace starts, the ventor motor does a safety check to ensure that the venting is clear, as determined by the pressure switch. The ignitor then ignites the burners inside the furnace combustion chamber and starts creating heat. The heat is transferred to the primary or "first" heat exchanger which heats the air as it flows through the furnace. Afterwards, the combustion gases are passed through a secondary heat exchanger to further extract heat.
The blower motor pushes the warmed air through the plenum and out into the house via the registers.
The combustion gases, including carbon monoxide, are safely vented to the outdoors from the furnace.
In most cases, outside fresh air is pulled into the burn chamber to provide a more efficient burn. However, this practice isn't done in old homes.
Any cold air left in the home gets circulated into the furnace to be heated up.