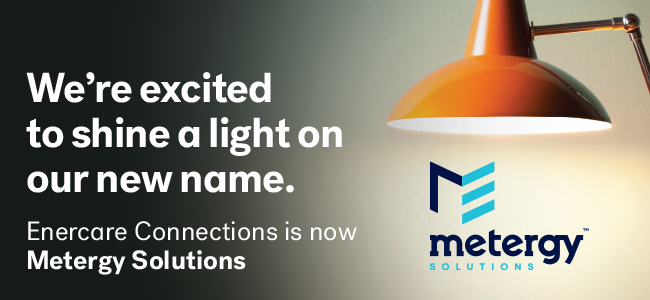 We're excited to shine a light on our new name. Enercare Connections (Metered Services / Sub-Metering) is now Metergy Solutions!
With a dedicated name and website to reflect the submetering services you know and trust, you'll more easily find your account information and information about our services online at metergysolutions.com
What's staying the same?  
Enercare

Home & Commercial Services will remain the same – both the company name and website.

We are still a portfolio company of Brookfield Instructure Partners LP ("Brookfield"), one of the world's largest alternative asset managers. 

We remain part of

the Enercare family of companies that you know and trust.

Your Enercare Connections account number will remain the same.

Service levels – no interruptions.
What's different?  
Paying your bill – as of December 31st, if you pay via online or telephone banking, the payee/billing company name will change to "METERGY SOLUTIONS – ENERCARE." To pay by cheque, please make it payable to Metergy Solutions Inc.
Communications from us

– over the coming months, we will be transitioning to the new

Metergy

branding.

Website

– a new look and feel with easier access to your account and information about our services:

metergysolutions.com