Whitby & Oshawa Furnace Repair, AC Repair & HVAC - Plumbing, Duct Cleaning
285 Bloor St. W
Oshawa, ON, L1J 1R1, Canada
Local: 905-245-2903
Toll-Free: 1 866-418-9079
Customer Service: Monday-Sunday, 24 hours
Technician Service: Monday-Sunday, 8 am - 10 pm
ECRA/ESA #3000824
Service Area: Port Hope, Bowmanville East, Bowmanville West, Courtice, Oshawa, Whitby
Meet Your Local Energy Management Consultants
Enercare's Oshawa HVAC experts and plumbers are here when you need reliable furnace, boiler, or AC repair services. Call us for installation, maintenance and upgrades for your home's water heater, plumbing system or other HVAC equipment.
Our top-notch HVAC services are available for businesses and homeowners in Whitby, Oshawa, Port Hope, Bowmanville and Courtice.
Call our team of experts in HVAC and plumbing to simplify your homeowner experience. Whether you're buying a new furnace or need your AC repaired, Enercare can provide a free in-home consultation. Our call centre is available to help you schedule services ASAP during life's high-stress moments, from burst pipes in a flooded home to a malfunctioning furnace in the dead of winter.
Rely on Enercare for all of your home's ups and downs in HVAC and plumbing, available in Oshawa, Whitby and surrounding areas.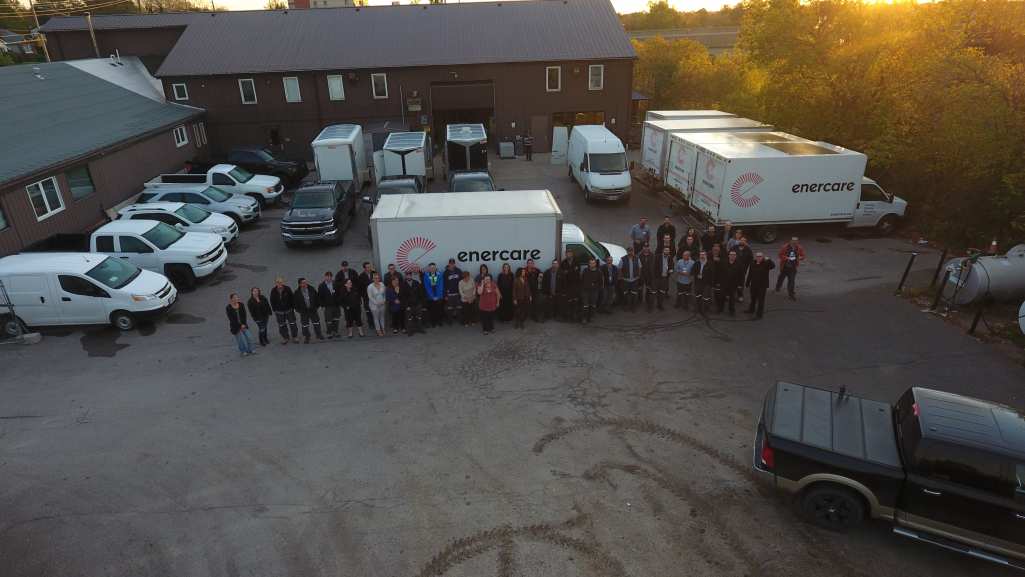 Oshawa Boiler and Furnace Repair, Maintenance & Installation
Are you hearing strange noises from your furnace or boiler? You might need replacement, repair or maintenance services for your Oshawa home's HVAC equipment. Don't ignore the first signs of trouble — it's always a good idea to call the professionals for a free consultation.
Explore our heating services or schedule non-emergency repairs and routine maintenance from Enercare by calling 905-245-2903.
Oshawa Air Conditioner Repair, Maintenance & Installation
We provide Oshawa homeowners with fast, reliable air conditioning services. The Enercare team understands the discomfort of a sweltering home — our experts are available to take a look at your home's HVAC system and determine a solution. 
Non-emergency AC repair, maintenance, replacement and installation are available to homeowners in Oshawa, Whitby and surrounding areas by calling 905-245-2903.
Oshawa Water Heater Repair, Plumbing & Duct Cleaning Services
If you've felt the sting of freezing-cold water when it's supposed to be steaming-hot, then you might need water heater repair or replacement services. During your free, in-home consultation, Enercare's plumbing experts will confirm the source of your water heater troubles and provide a quote for the best solution.
When it comes to keeping your home in great condition, the experts at Enercare are here to clean out those clogged ducts, assess that malfunctioning plumbing, or install the latest model of water heater. 
Contact our experienced Oshawa team at 905-245-2903.
Explore Enercare's water heater services
Schedule plumbing repairs
Learn more about duct cleaning
Enercare as Part of the Oshawa Community
Enercare plays an important role in servicing Oshawa and the surrounding municipalities with their heating and cooling needs as well as their water heating and water treatment, plumbing and duct cleaning. Meeting the home comfort needs of the Oshawa and surrounding area residents is something that we take great pride in, and we also are proud of our contributions to the community where we have supported the following organizations as well as many others:
Oshawa Generals Adopt-A-School Program
Thortonview Nursing home
Canadian Cancer Society
Diabetic Society
Yellow Brick House
Simcoe Settlement House
Durham Epilepsy Society
Bottle Drive for Seniors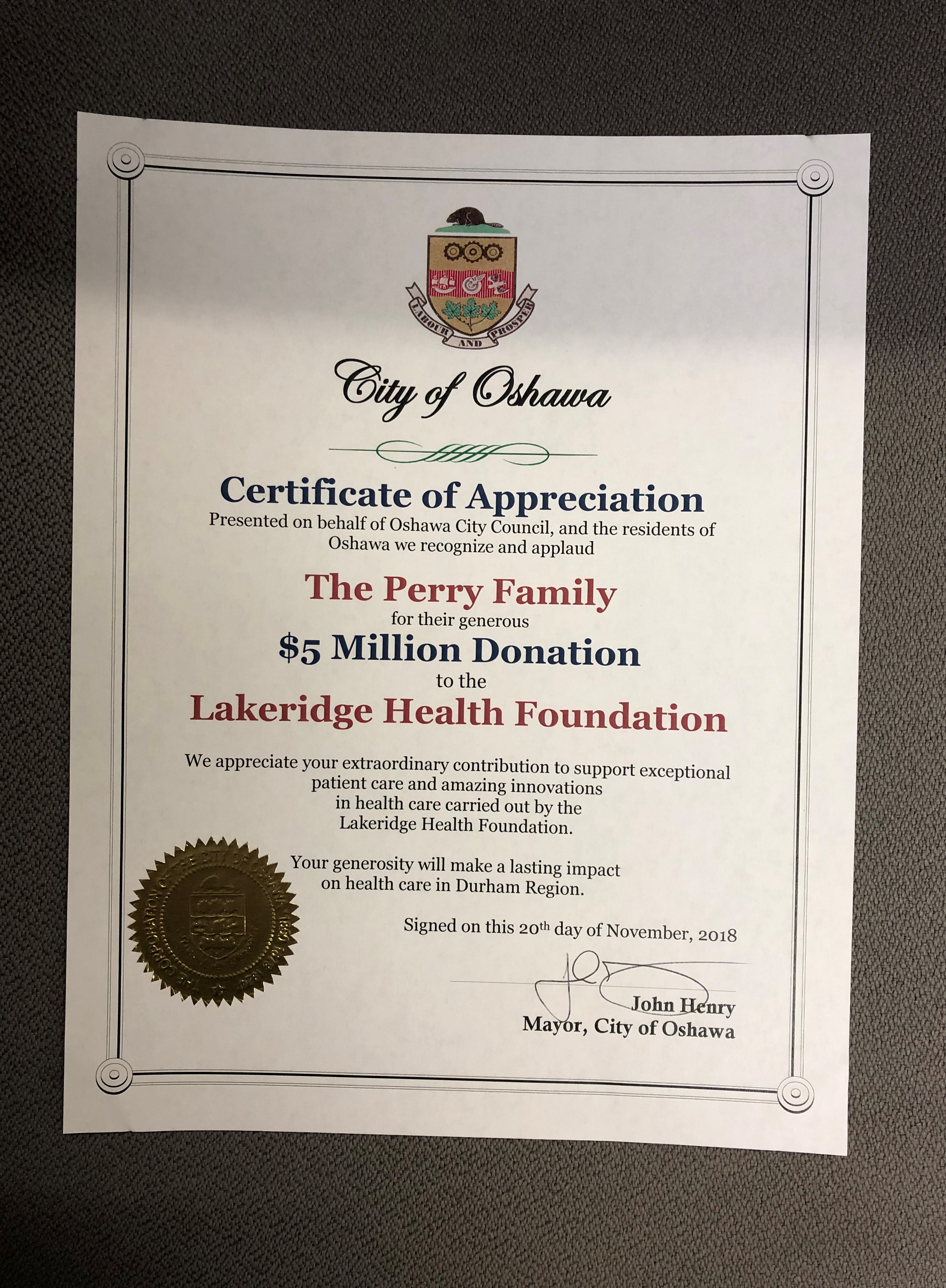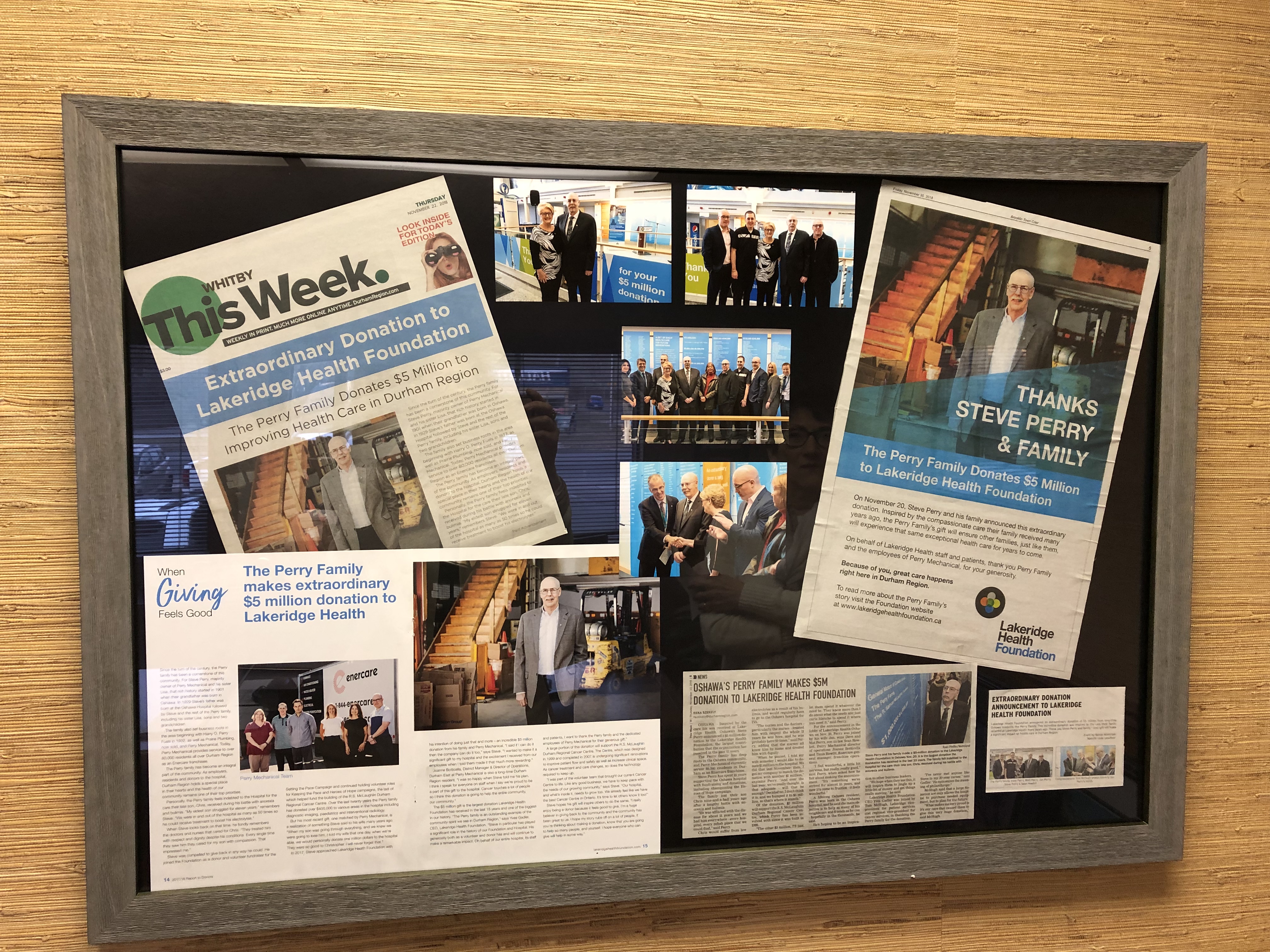 We were also pleased to have had the opportunity to make a $100,000 commitment to the Lakeridge Hospital Foundation, and we are excited to be sponsors of the Oshawa Generals Hockey Club.

Perry Mechanical Inc. Representatives of Enercare
Enercare is represented through Perry Mechanical Inc. which is owned and operated by Steve and Lisa Perry. Perry Mechanical is a well-respected and trusted home comfort company that has been servicing the region for over 75 years. Steve is the President of the company, and he and his wife Jan have three children and two grandchildren. The Perrys also have two cats that they love to spend their downtime with.
The staff at Perry Mechanical Inc. supports their community through donating their time and effort towards supporting the local sports activities. On the whole, they love and respect nature, and in their free time, many of them spend quality time with their families enjoying their trailers and cottages.
This is a business that believes in supporting their community and contributes to the Oshawa Generals and Health Science University. Steve is actively involved with the Oshawa Chamber of Commerce, the Durham College Advisory Committee for HVAC and was the past president of the Oshawa Rotary Club. He is strongly committed to fundraising and has been actively involved in this for the Lakeridge Hospital Foundation and the YMCA.
Perry Mechanical Inc. as representatives of Enercare are pleased to be able to offer the following services:
Heating solutions for your home that includes the purchase, repair, protection and maintenance of your furnace
Cooling requirements that are comprised of A/C purchases, repairs protection and maintenance for residential clients
Water heating services are readily available for water heater rentals
Water treatment, plumbing services and protection
You can count on the Enercare Services as represented by Perry Mechanical to provide you with complete home protection when it comes to your heating, cooling, and plumbing needs.
Didn't find an answer? Give us a call