Hamilton Furnace Repair, AC Repair & HVAC - Plumbing, Electrical Services
Enercare Hamilton & Burlington
Toll-Free: 1 866-203-1254
Customer Service: Monday-Sunday, 24 hours
Technician Service: Monday-Sunday, 8 am - 10 pm
Service Area: Waterdown, Hamilton, Georgetown, Milton, Ancaster, Dundas, Oakville, Burlington, Grimsby, Caledonia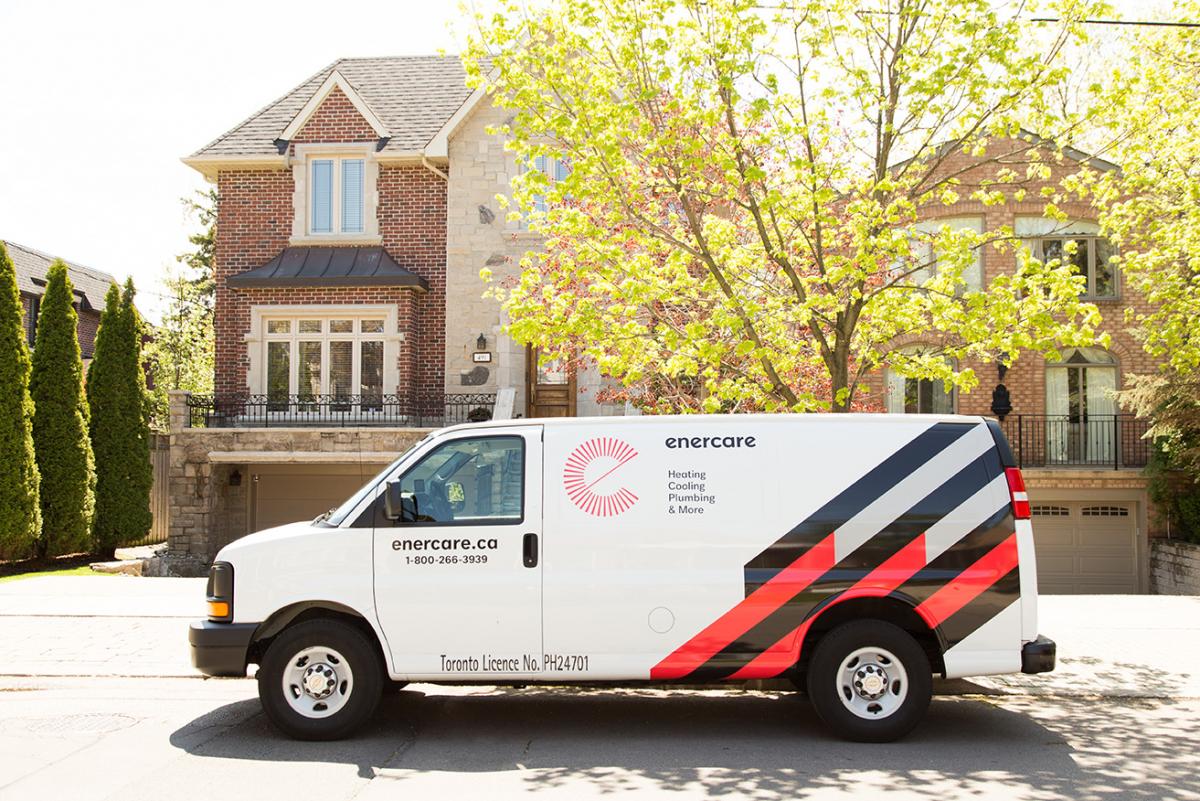 When one thinks about Hamilton Ontario they often think of it according to one of its nicknames which include The Hammer, Steeltown, or Ambitious City. It is surrounded by smaller but thriving cities such as Waterdown, Georgetown, Milton, Ancaster, Dundas, Oakville, Burlington, Grimsby, and Caledonia.
By no means can Hamilton be considered as a small city as its bustling metropolitan area comes in as being the third largest for the Province of Ontario, and sits in the ninth position for all of Canada.
This city has always been known for its manufacturing of steel and still is, however it has become more diversified in its economy by adding more to its service sector and is growing in the health sciences industry. This is supported with the Hamilton Health Sciences Corporation. This entity provides services to about 2.2 million people and employs almost 10,000 workers.
Hamilton is proud of its heritage and houses some impressive landmarks such as the Royal Botanical Gardens, and the Canadian Warplane Heritage Museum. On the educational level, McMaster University and Mohawk College stand out as some of the finest educational institutions in Canada.
For the sports enthusiasts, they will recognize Hamilton as being the home of the Canadian Football League Team, the Hamilton Tiger-Cats.
This is a wonderful city to live and work in. For those who love to enjoy what nature has to offer there is plenty of green space and the Bruce Trail to explore.
The city ensures that there are plenty of activities and events ongoing throughout the various seasons to entertain residents here and encourage tourism.​
Festivals
This is made up of a selection of Festivals such as the Brott Music Festival, Hamilton Fringe Festival, Because Beer Festival, Hagersville Rocks Musical Festival, Leathertown Festival, Winona Peach Festival, Children's Festival, Kite Festival, Ward 6 Street Festival, Kerrfest, TD Songs of Summer Festival, Oakville and Burlington Children's Festival, and the Appleby Line Street Festival.
Food Events
Durand Urban Farm Market and the Hamilton Ribfest provide some great food experiences.
Specialty Events
Hamilton Carnival Christie Antique and Vintage Show, Concerts in the Park, Culture Days, Love My Hood: Movies Under the Stars, Touch a Truck, Midnight Madness, British Car Day, Canada Day and Remembrance Day make up the great collection of specialty events that can be enjoyed here.
Seasonal Events
Haunted Halloween, Twas the Night before Christmas, New Year's Day, and Santa Claus Parade are truly wonderful adventures that make Hamilton and the surrounding areas stand out.
The Hamilton Environment
With this city being located at the West End of Lake Ontario known as the Golden Horseshoe it means the residents here can be exposed to dramatic and swift weather changes. In order to ensure their living comfort, they need to be able to rely on service providers that can equip their homes with their heating, cooling and water treatment needs. One of the most recognized companies in this vicinity to meet these needs, as well as other home comfort requirements, is Enercare.
Enercare
Enercare is a Canadian company with their head office being located in Markham, Ontario. Our Company is a leader in the home comfort industry that provides sales, maintenance and services for:
Water heaters
Water treatment
Furnaces
Air conditioners
HVAC rental products
Plumbing services
Protection plans
Other related services
We are a company that appreciates our clientele and respects each of the communities they live in. We are proud to be in a position to contribute to the communities that we serve, and we do this through a program called the Enercare Fresh Start Program.
We recognize that there are families who have fallen on hard times and all they need is a helping hand to give them a new start in life. This is what our Program is all about as we partner with organizations within the communities to support these families with a customized care package to help them on a new course in life. It is a program that has become recognized for its true commitment to the communities we serve. Not only is it rewarding for its participants but also for Enercare, as it gives us an opportunity to express our appreciation to the communities that support our services.
Didn't find an answer? Give us a call