Mississauga Furnace Repair, AC Repair & HVAC - Plumbing, Electrical Services
4020B Sladeview Cres.
Mississauga, ON, L5L 6B1, Canada
Local: 416-849-6581
Toll-Free: 1 866-368-9822
Customer Service: Monday-Sunday, 24 hours
Technician Service: Monday-Sunday, 8 am - 10 pm
Service Area: Mississauga
Enercare installs, maintains, repairs, and upgrades plumbing, water heaters, furnaces, boilers, electrical systems, and HVAC equipment for homes and businesses in the Mississauga area.
Our team of experienced and reliable electricians, plumbers, and HVAC experts are here to serve you. Whether your home or business needs new equipment or service for an existing system, call us today for a free in-home consultation. Our 24/7 call centre can also help you schedule fast service for emergencies such as burst pipes or a malfunctioning furnace.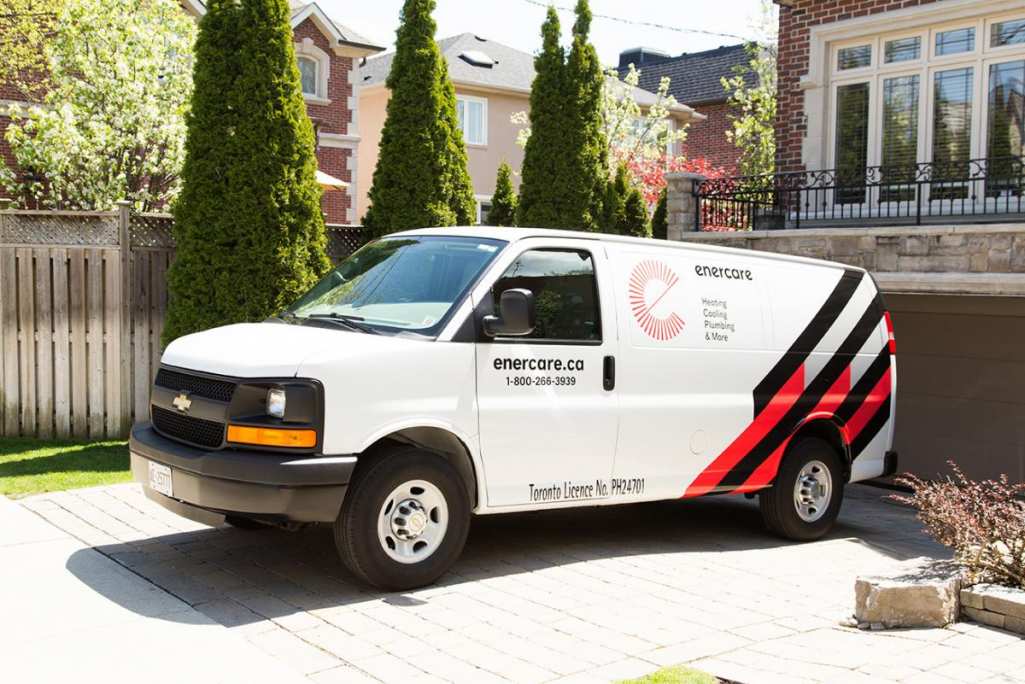 Mississauga Boiler and Furnace Repair, Maintenance & Installation
If you're hearing strange noises from your furnace or boiler, it may be time to service, repair, or replace your heating equipment. Don't ignore these warning signs. Instead, call Enercare today for a free in-person consultation from one of our experts. We will assess the problem, explain your options, and offer the best solution for your needs — while also giving you valuable peace of mind.
Learn about our Mississauga furnace repair and other heating services or schedule repairs and routine maintenance by calling 1-866-368-9822.
Mississauga Air Conditioner Repair, Maintenance & Installation
We understand how unpleasant and potentially dangerous a sweltering home or workplace can be. That's why we provide Mississauga homeowners and businesses with a full range of fast and reliable air conditioning services to keep you cool and comfortable when you need it most. We also offer duct cleaning services to keep your HVAC system working as efficiently as possible while also improving indoor air quality. 
Contact us today at 1-866-368-9822 for a free consultation or to schedule AC, repair, maintenance or installation in the Mississauga area. 

Mississauga Water Heater Repair, Maintenance & Installation
Imagine stepping into the shower to start your day and getting hit with a blast of frigid water because your water heater failed. If this happens to you, call our experts for fast, reliable water heater repair in the Mississauga area. Whether it's a plumbing problem, a malfunctioning water heater, or a related cause, we'll diagnose the issue and recommend an appropriate solution. Our experienced technicians service and repair most makes and models of water heaters including tankless water heaters. 

Learn more about Enercare's water heater services or call 1-866-368-9822 to schedule a free in-home consultation for our Mississauga water heater repair, replacement and rental services.
Enercare and the Mississauga Community
The number of many quality services that Enercare offers the Mississauga residents speaks volumes about how much our Company cares about the home comfort for the residents here. However, we have not forgotten about families in the area living in shelters. To help ease their discomfort, Enercare has teamed up with local organizations to create a program called Enercare Fresh Start®. One of the key mandates of the program is to provide customized packages to families in need to help make life a little easier for those who have fallen upon hard times.
Didn't find an answer? Give us a call