Orangeville Heating, Cooling, Plumbing, and Duct Cleaning Specialists
Enercare Caledon & Orangeville
5 Lowry Drive
Brampton, ON, L7A 1A3, Canada
Local: 905-488-2186
Toll-Free: 1 855-705-9711
Customer Service: Monday-Sunday, 24 hours
Technician Service: Monday-Sunday, 8 am - 10 pm
ECRA/ESA #7006972
Service Area: Orangeville, Brampton, Caledon, Caledon Village, Bolton, Shelburne, Dundalk, Palgrave, Erin, Hillsburgh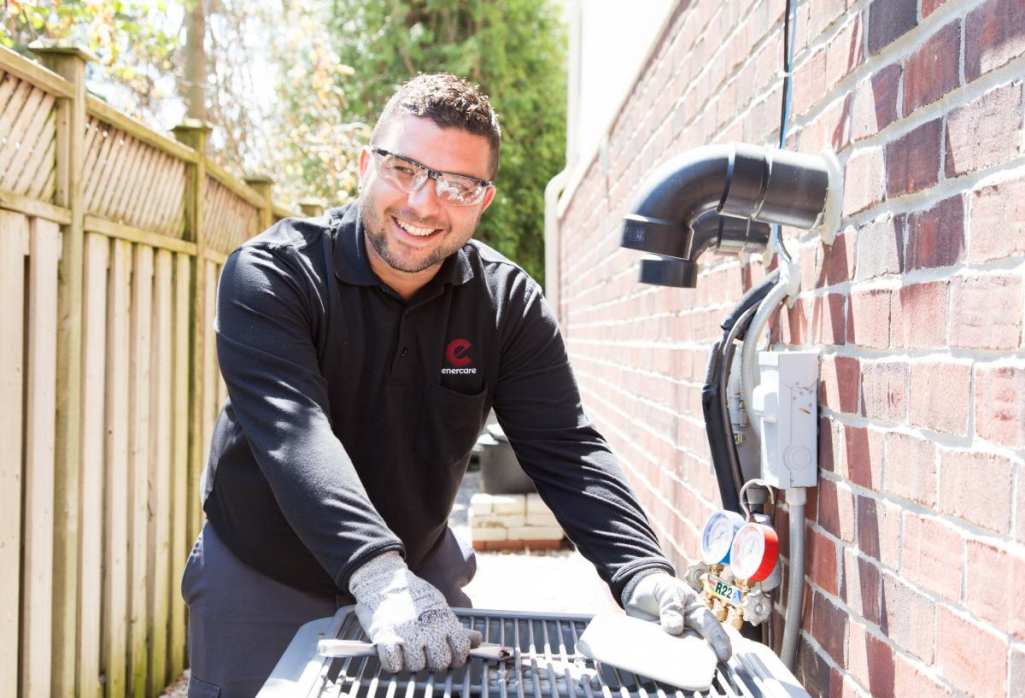 Caledon is the rural regional municipality of Peel that is surrounded by many small communities and villages with the most significant ones being Orangeville and Bolton. One enters Caledon when they are travelling north-west from Brampton. It is a wonderful area to live in, in fact for two years in a row it has been classed as the safest Canadian town to reside in.
There is a heavy emphasis placed on the cultural heritage of Caledon in the hopes of preserving its rural atmosphere which is comprised of scenic roads and landscaping.
Originally, the economy of Caledon was supported by milling operations as the land itself was not ideal for agriculture. Today, with an easy commute from Caledon to Peel, Mississauga and even Toronto, Caledon residents are able to travel back and forth to work. Orangeville is home to several retail businesses including some big box stores. The economy for Orangeville is supported with some of the manufacturing plants that reside here.
When it comes to landmarks, Caledon has 25 pioneer cemeteries that make up part of its heritage.
Many of the residents here enjoy the outdoor space of Caledon that has many different walking trails like Andrew's Treasure Trail, Bruce Trail and Grand Valley Trail, to name a few.
The residents of Caledon and surrounding areas collectively enjoy their individual festivals and events.
Equestrian Festival
Inglewood Farmer's Market
Summer Festival CS12
Belfountain Music Festival
Orangeville Blues and Jazz Festival
Residents of Orangeville and Caledon enjoy the atmosphere of their community, and many reside in farm houses as well as heritage style homes. There is a need for home comfort here based on the standard Ontario weather patterns. This consists of cold winters and hot summers. To help meet these needs the leading home comfort service provider for this area is Enercare.
Enercare Serves Caledon with Home Comfort Needs
Enercare is a large but very personalized company that specializes in home comfort for Caledon as well as many communities throughout Ontario. We are a company that is fully committed to bringing the very best of services to those who want the best in home comfort.
Our heating services are structured to ensure that everyone in Caledon has access to sales, rentals, services, repairs and maintenance for their home heating needs. Keeping the residents here cool and comfortable during the summer months is another one of our priorities.
Enercare also feels that plumbing plays an important role in home comfort. To ensure that the residents here have their plumbing needs attended to, we have a full-service staff of plumbing experts to help with this.
Hot water is something that everyone is entitled to, and we are proud of the services and options that we can offer the Caledon residents for their hot water needs. Water is so important to home comfort that we have extended our services to be able to offer some great choices in water quality solutions.
Air quality is not something that we here at Enercare have forgotten about. While this is something that is also strongly considered with our heating and cooling services, we have extended our attention to this with our duct cleaning services.
Caledon residents can have the fullest level of home comfort enjoyment with our protection plans.
Enercare Fresh Start Program
Enercare has been successful in the home comfort industry because our company has been built on the foundation of caring and appreciation for the communities that we serve. To put words into action, we have developed the Enercare Fresh Start Program. We work with the local Caledon organizations to focus on helping those who are transitioning from a family shelter. Our personalized Enercare Fresh Start packages that are given to these individuals are comprised of small items that can be used for the kitchen or bathroom and even toys to make their transition a little more pleasant for the family on the whole. It's a little thing, but just knowing that someone cares about them can make a world of difference. The Enercare Fresh Start Program is a token of our appreciation for the patronage of the Caledon community and the many other communities that we are proud to serve.
Didn't find an answer? Give us a call