Woodbridge Heating, Cooling, Plumbing, and Duct Cleaning Specialists
Enercare Woodbridge
261 Trowers Road
Woodbridge, ON, L4L 5Z8, Canada
Local: 905-266-0219
Toll-Free: 1 866-498-4992
Customer Service: Monday-Sunday, 24 hours
Technician Service: Monday-Sunday, 8 am - 10 pm
#M-H1029
Service Area: Woodbridge, Maple, King City, Aurora, Kleinburg, Thornhill, Concord, Vaughan, Nobleton, Schomberg
Who we are
We are a proud member of the Enercare family, a premier provider of essential home services and energy solutions. We are located in the City of Vaughan and our passionate team is available 7 days a week to ensure we meet the needs of our continually growing customer base.
Our ongoing focus is to ensure an outstanding customer experience and we strive to meet that goal by ensuring our entire team understands our customer-first approach. With a continued focus on training and development, we take great pride in our industry-leading success.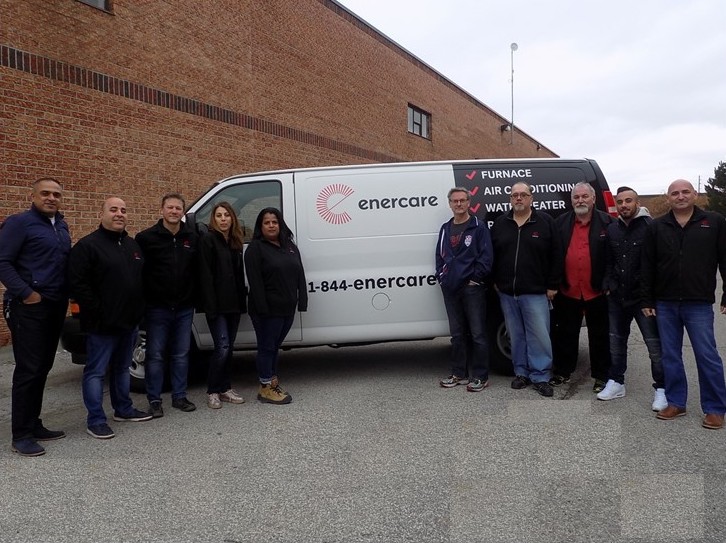 What We Do
Heating - Furnace & Boiler Sales, Rentals, Financing and Maintenance
Cooling - Air Conditioner Sales, Rentals, Financing, and Maintenance
Hot Water Heaters - Tank & Tankless Sales & Rentals
Total Home Protection - Equipment Protection & Maintenance Plans for your Furnace, Boiler, A/C, Plumbing & Electrical
How We Contribute To The Community:
Sponsorship:
Vaughan Concerts In The Park
YMCA of York Region
Providing Assistance:
Local Food Bank Seasonal Food Drives
Equipment Donations to Families in Need
Just having heat in your home doesn't mean that your HVAC equipment is delivering all of the home comfort that it's capable of. Enercare specializes in bringing comfort to many homes across Ontario. We do this with our sales, rentals, service, repairs, and maintenance services that include giving great suggestions and insight as to what we have to offer to scale up your home heating and cooling comfort. Our clients enjoy the atmosphere of their home during the hot summer months because of the cooling services that we are able to provide them with.
Those living in Woodbridge or any of the areas that we service can also rely on us here at Enercare for their plumbing needs. We have incorporated these types of services because we know how important the plumbing is to make a home comfortable.
Hot Water services are something that Enercare focuses on as well because we believe everyone deserves the comfort of having full access to all the hot water they need. Then when it comes to water quality, Enercare has not forgotten about the importance of this and we offer a full selection of options for filtration, softening and conditioning at affordable prices.
Your air quality is also a concern of ours, and we optimize this with our duct cleaning services.
You deserve to have peace of mind when it comes to your home comfort needs, and Enercare provides this through our Protection Plan Programs.

We Care About the Communities We Serve
There are some who reside in the area that we serve that are unfortunately transitioning to or from family shelters, and we believe they should be entitled to a good home environment. To assist with this, we have developed the Enercare Fresh Start Program in conjunction with local organizations. Our part in showing that we care is with the provision of Enercare Fresh Start Packages that contain some little but very useful items for the kitchen or for personal care and even some toys for the kids. Just a small way to say somebody cares, which is what Enercare is all about.
Didn't find an answer? Give us a call