Carleton Place Furnace Repair, AC Repair & HVAC - Plumbing, Electrical Services
Enercare's experts install, maintain, and repair water heaters, furnaces, plumbing, boilers, electrical systems, and AC systems in residences across the Ottawa Valley and Deep River area including

Carleton Place

, Pembroke, Kemptville, Petawawa, Ottawa, Arnprior, and Renfrew.
Our local team of experienced and licensed electricians, plumbers, and HVAC specialists in the Carleton Place area are here to solve your homeowner problems. We provide routine maintenance, repairs, and replacement for all major brands, makes, and models of HVAC equipment.
Call Enercare today for a free on-site consultation; we'll assess the condition of your existing equipment and offer solutions to increase its efficiency, which can help you reduce your energy bill. Our 24/7 call centre can also help you schedule fast service for emergencies such as burst pipes or a malfunctioning water heater. 

Call 1-866-240-6822 to schedule maintenance or to request a free in-home consultation for electrical, plumbing, AC repair, or furnace repair services in Carleton Place.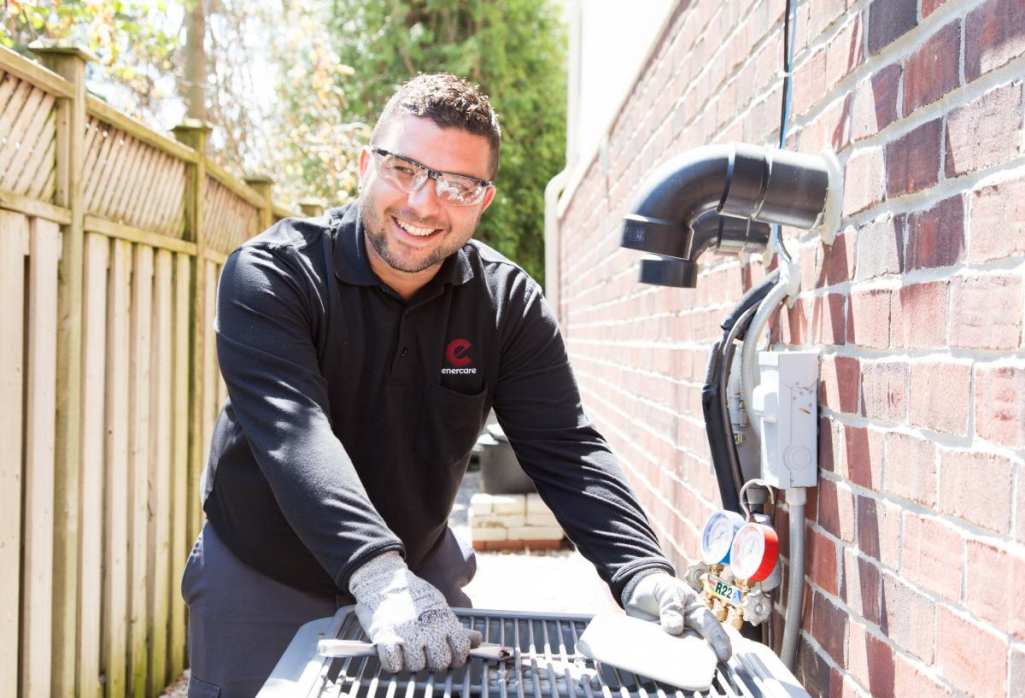 Carleton Place

Boiler and Furnace Repair, Maintenance & Installation
If your furnace or boiler is taking too long to heat your home or is becoming unreliable, it may need service, repair, or replacement. To protect your heating investment and keep your home comfortable, call Enercare today for a free in-person consultation for Carleton Place furnace repair and other services. We will thoroughly inspect your system, pinpoint problems, and suggest the best solutions and options for your needs. 
Learn about our heating services or schedule repairs and routine maintenance by calling 1-866-240-6822.
Carleton Place Air Conditioner Repair, Maintenance & Installation
A faulty or inefficient air conditioner can make your home or business unbearable in the summer. To keep you cool when you need it most, rely on Enercare's team of experts to provide prompt and reliable air conditioning services. We also provide duct cleaning services to keep your HVAC system working efficiently while helping improve indoor air quality year-round. 

Contact us at 1-866-240-6822 for a free consultation or to schedule your Carleton Place AC repair, maintenance, or installation appointment.
Carleton Place

Water Heater Repair, Maintenance & Installation
A functioning and reliable water heater is an essential part of any home. To keep your hot water flowing, call the experts at Enercare's Carleton Place location for regular repairs, rentals, and replacement of most types of water heaters including tankless water heaters. Our licensed plumbers handle plumbing problems of all kinds including leaking pipes, low or inconsistent water pressure, and backed-up drains. Our experienced technicians can also advise you on the best type of water heater system for your home or business.
Learn more about Enercare's water heater services or call 1-866-240-6822 to schedule maintenance or a free in-home consultation.

Enercare Cares
Not only do we care about each and every home in Petawawa and the surrounding area, we care about those in our communities who are living in shelters. We have formed the Enercare Fresh Start® Program that works hand in hand with the local organizations to bring customized packages to those in need.
Didn't find an answer? Give us a call