Petawawa Heating, Cooling, Plumbing, and Duct Cleaning Specialists
Enercare Ottawa Valley
Toll-Free: 1 866-240-6822
Customer Service: Monday-Sunday, 24 hours
Technician Service: Monday-Sunday, 8 am - 10 pm
Service Area: Pembroke, Carleton Place, Petawawa, Ottawa, Arnprior, Renfrew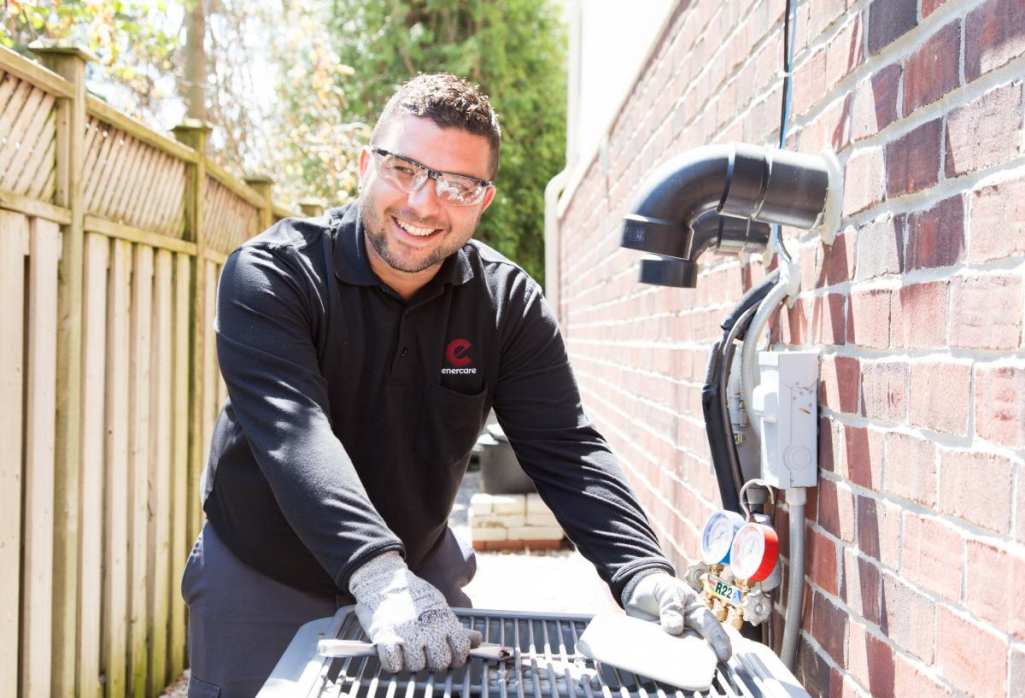 Petawawa is located on the West Bank of the Ottawa River and is part of Renfrew County which is close to Leed County. Other areas close to Petawawa are Pembroke, Carleton Place, Ottawa, Arnprior and Renfrew. Many times where people are referring to Petawawa they will simply say "Pet".
One of the most stunning aspects about Petawawa including its surrounding regions is the beautiful environment, as it is across from the Laurentian Mountains and east of the famous Algonquin Park.
The government has a large presence here and is able to provide employment for many of those who live here. Some of these employment positions are in the civilian sector while others are members of the Canadian Armed Forces. In addition to this, there is the Atomic Energy of Canada which is in close proximity and also employs a number of local residents.
For those living in the town of Petawawa itself, there is almost always some type of activity taking place such as:
Cabin Fever
Upper Ottawa River Race
Hell or High Water
Then when residents are ready to venture out to the neighboring regions, they can enjoy additional activities such as:
In Ottawa
This city is well recognized for its many festivals such as the Canadian Tulip Festival, TD Ottawa International Jazz Festival and the RBC Royal Bank Bluesfest.
In Pembroke
Pembroke is proud of their Pembroke Newfie Celtic Festival which celebrates the music of the east coast.
In Carleton Place
For those who are into music then the festivals in Carleton Place are sure to please them which include the Goodwood Music Festival in Beckwith Park, or the Goodwood Country Music Festival.
In Arnprior
Arnprior not only pleases its residents with its many festivals but welcomes visitors from Petawawa to attend events such as Arnprior Dragon Boat Festival, and the Arnprior Fair.
In Renfrew
Renfrew is sure to please the crowds with their Beachburg Fair and Rodeo and the Civil War Re-enactment.
Petawawa enjoys what their community and the surrounding regions has to offer them no matter whether they are taking place in the area's snowy winters or hot summers. Residents always know they can return to the comfort of their home after any of these events. They have confidence in being able to do this because many of them have placed their home comfort needs in the care of Enercare.
Enercare
Enercare is a Canadian company that has made home care and related services their top priority. We deliver these services in many other places in Ontario. We are proud of what we have to offer, and we know that we are able to keep any residence in the Petawawa and surrounding regions comfortable no matter the season. We do this by:
Heating Comfort in the Winter and Cool Air in the Summer
Heating and cooling are two critical components of keeping a home comfortable throughout the entire year. Here at Enercare, we provide sales, repairs, and maintenance for the equipment you use in your home to meet these needs.
Petawawa and Surrounding Regions Can Count on Enercare for Their Plumbing Needs
The plumbing in the Petawawa and region homes is just as important as the other home comfort components, and at Enercare we make absolutely sure that the residents here can count on us for their plumbing repairs and plumbing protection.
Then when it comes to the hot water needs for this area, those who live here can count on Enercare to meet these needs. Plus, water quality options are available through us so you can always count on enjoying fresh, clean and pure water when you choose one of these.
Keeping the quality of the air in your home in pristine condition is just as important as your water quality. Our duct cleaning services will help with this.
Enercare Cares
Not only do we care about each and every home in Petawawa and the surrounding area, we care about those in our communities that do not feel that they are safe in their own homes. Many of these families don't even have a home to go to but are living in shelters. To help make a change in this, we have formed the Enercare Fresh Start Program that works hand in hand with the local organizations intent on making a change for these people. Our role is to help provide Enercare Fresh Start customized packages through our innovative program.
Didn't find an answer? Give us a call