Get a Free No-obligation Price Quote on a New Boiler
Call 1 855-287-9404 or fill out the form to receive a call from us to schedule a free in-home assessment and get your price quote. All fields are required unless marked optional

No Surprises Guarantee
The price we quote is the price you pay. Our No Surprises Guarantee protects you from any additional installation costs of your heating and cooling system.
New Home Boiler Installation and Replacement in Ontario
Our Energy Management Consultants have years of experience in the HVAC industry and will work with you to find the best solution for your unique HVAC needs.
They will collect information about your home, including how old your home is, how insulated your walls are, how many windows and doors there are and if you have any concerns including hot and cold areas.
All of our installations work to manufacturer standards so you will get the best from your equipment for years to come.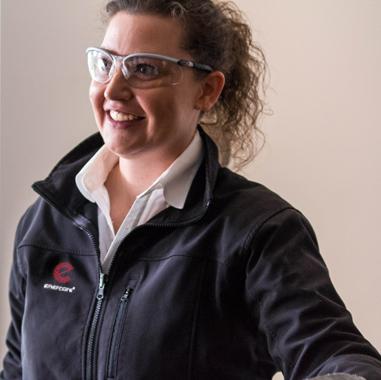 The Buying Process
Schedule a free in-home assessment
Call us or fill out the Get Free Price Quote form above to schedule your assessment.
For forms, our representatives will reach out to you to set up your appointment.
After scheduling your appointment, we'll send a highly trained Energy Management Consultant to inspect your home. 
In-home visit with an Energy Management Consultant (EMC)
One of our EMCs will come to your home and complete an hour-long no-cost, no-obligation assessment. 
The EMC looks at your current HVAC equipment and asks questions to provide the best solutions for your home.
The EMC then provides fixed-price quotes and payment options.
Equipment installation
After choosing a heating solution, our EMC will book an installation appointment that works with your schedule. 
The installation can take 1-2 days, depending on the size of the installation. 
Our installation teams are committed to making sure they are respectful to you and your home.
Maintaining your equipment
Change the furnace filter at least every three months to keep your HVAC equipment running efficiently. 
Just like a car, regular maintenance is essential to help increase the lifespan of your furnace and reduce your monthly energy bills. An Enercare Heating Maintenance Plan helps keep your furnace in peak operating shape for years to come. 
Heating and Cooling Buyer's Guide
Boiler FAQs
Gas and oil-powered units are especially dependent on a home's ventilation system. Chimney vented boilers vent exhaust naturally through a chimney whereas power vent and direct vent boilers use fans to push exhaust through vent pipes and can be vented through a roof or a side wall. Condensing boilers are among the most efficient and are excellent options when considering long term cost.
Boilers with an ENERGY STAR label can be up to 19% more efficient than models that simply meet the U.S. federal minimum standard for energy efficiency.1
A boiler's efficiency rating is dependent on how much fuel is wasted and how much fuel is used to produce a specific amount of heat. This is measured by something called the Annual Fuel Utilization Efficiency Rating (A.F.U.E.). Boilers with an A.F.U.E. rating of 85% or higher are considered to be high efficiency. Boilers with an ENERGY STAR® label are tested to meet strict efficiency specifications and are certified by an independent third party. They perform the same as or better than standard products without compromising performance in any way.**
Legal disclaimers: 1 - https://www.energystar.gov/products/most_efficient/boilers
**- https://www.energystar.gov/products/heating_cooling/boilers 
No, combination boilers have certain requirements and cannot be installed in every home.
Conventional Boiler
What it does: Provides heat throughout a home
Key features:
Heats your central heating system directly
Hot water can be stored for later use (if storage tank installed)
Benefits:
Ideal for larger homes that have more than one bathroom
Heats on demand
Provides basic heating
System Boiler – High Efficiency
What it does: Provides heat throughout a home
Key features:
Heats your central heating system directly but has more components built-in, making for easier installation
Can be stored in smaller space
Provides improved efficiency
Benefits:
Ideal for homes that have more than one bathroom
Quick response time uses less energy and saves more money
Provides basic heating
Combination (Combi) Boiler
What it does: Provides heat and hot water throughout a home
Key features:
Heats water as you need it and eliminates the need for a storage tank
Acts as both a high-efficiency water heater as well as a central heating boiler and can be stored in smaller space
Can provide in-floor heating in multiple zones
 Best efficiency
Benefits:
Ideal for a smaller family home with 1-2 bathrooms
Smaller space required for installation
Frees up chimney
Note: Both combi and heat-only boilers can be either condensing or non-condensing. A non-condensing boiler will typically take air in from inside the room, whereas a condensing boiler will be fully sealed and takes in air directly from the outside.
Homeowners could use standalone humidification units.
We have five guarantees - Home Comfort Guarantee, No Surprises Guarantee, No Lemon Guarantee, Environmental Focus Guarantee and Property Protection and Client Respect Guarantee.
Every home is unique and a number of factors impact the boiler size needed, including the size and age of your home, how many windows your home has, insulation, and specific homeowner requirements. To make sure you get the boiler size that best suits your needs, it's crucial to have a professional visit your home to complete an evaluation to calculate heat loss and airflow. Incorrect sizing of a boiler may cause a shortened life of the equipment, higher utility costs and diminished comfort because your home is not warming up correctly. Combi boilers are a great space-saving option because of their compact size.
The average lifecycle of a boiler is typically between 13 and 17 years but age is not the only factor to consider. Other reasons to replace your boiler include safety, frequency of breakdowns, quality of installation and improper sizing.